GRL PWR
Hi Friends!I hope that you all are doing well. The second post in one week, say what!!! I am trying to be consistent and post more often. Let's see how it goes!
Sharing this beautiful comfy and bold (bold for me) look with you!! I was never one to pair graphic tees with midi skirts! I would usually just gravitate towards dress shirts or crop tops.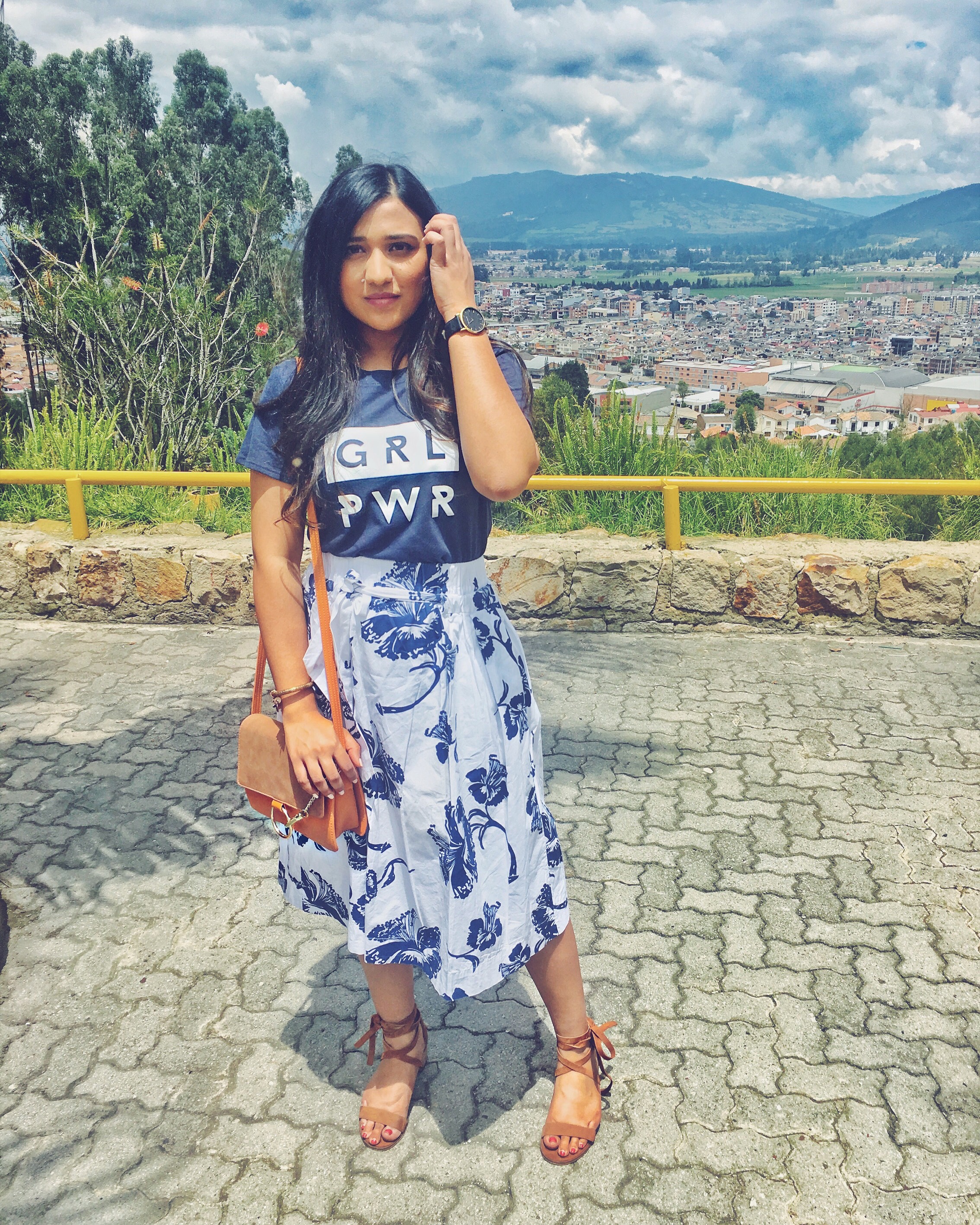 However, graphic tees with bold statements are quite the thing nowadays. I like it a lot and plan on coming up with more of these looks. It's comfy yet chic 🙂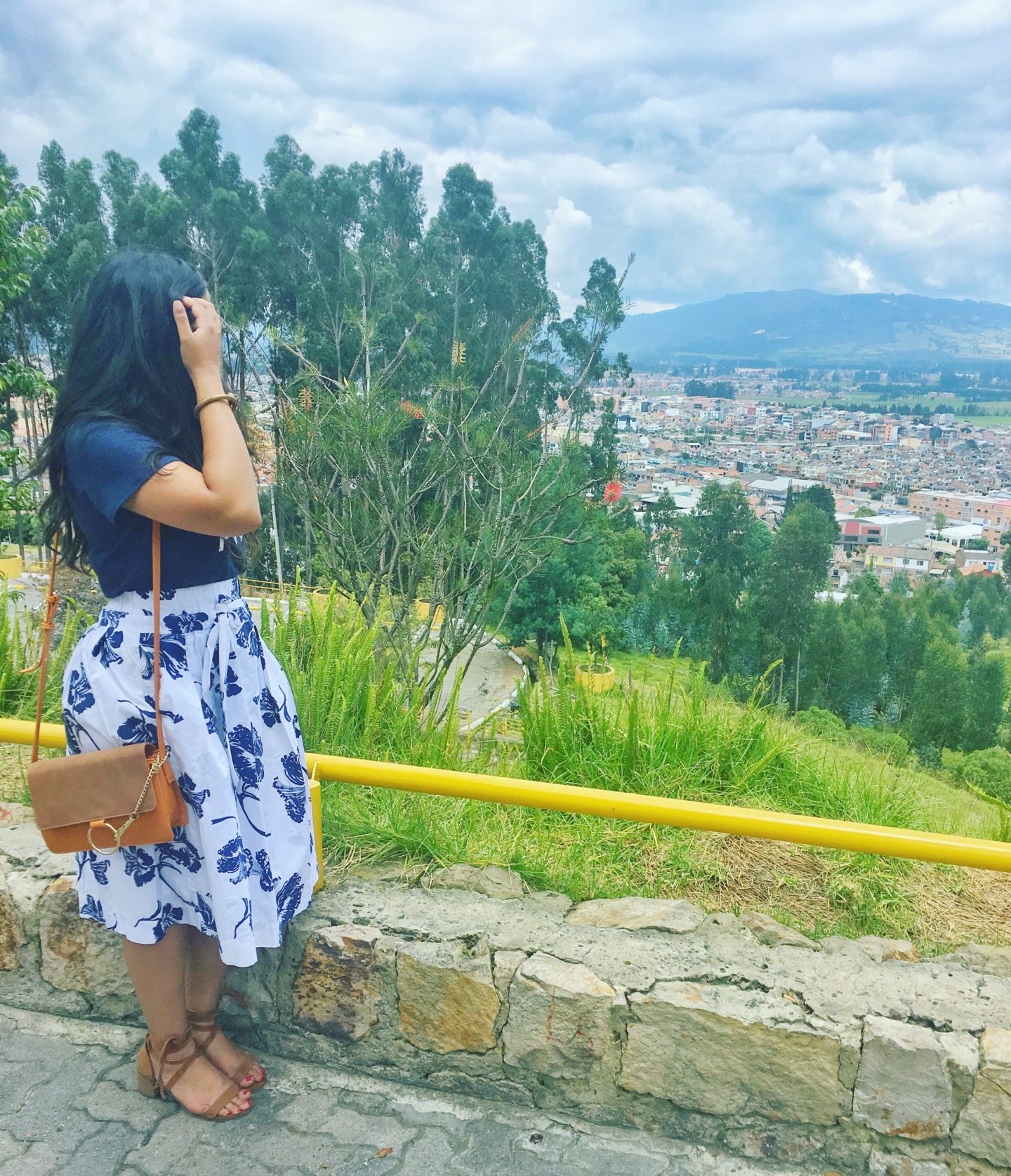 Overlooking Zipaquira, Colombia
This one you can recreate easily!! I LOVE this tee and the company
Suburban Riot
has other great ones too! You can check them out
here.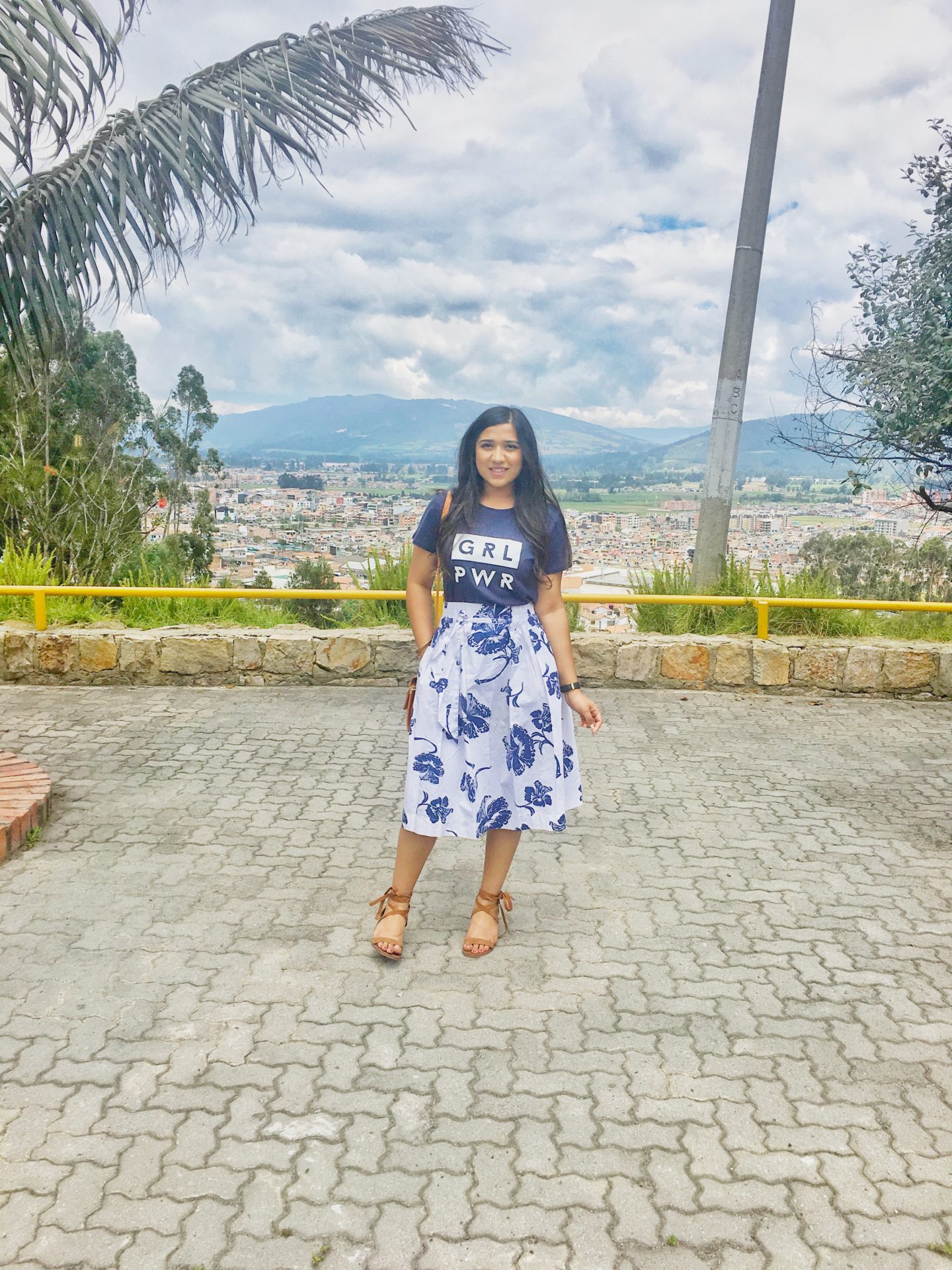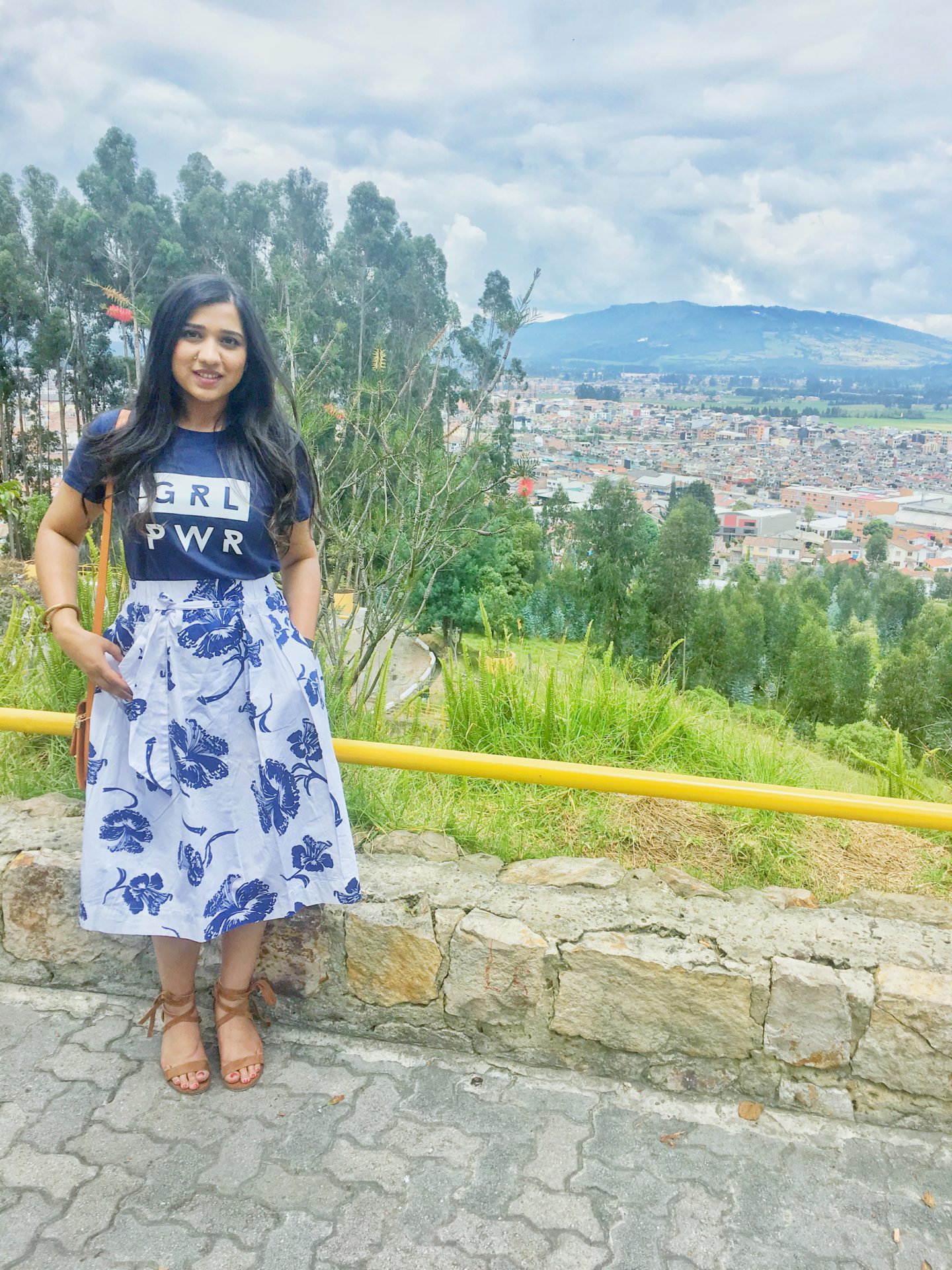 This floral midi skirt I bought from Zara a year ago so it is sold out but I have linked some other great options down below! Now, I have to get back mentally preparing myself for work after two weeks off!
Sigh, bleh, meh..you feel me?
Ps – I do have a travel guide coming soon to Bogota and Quito!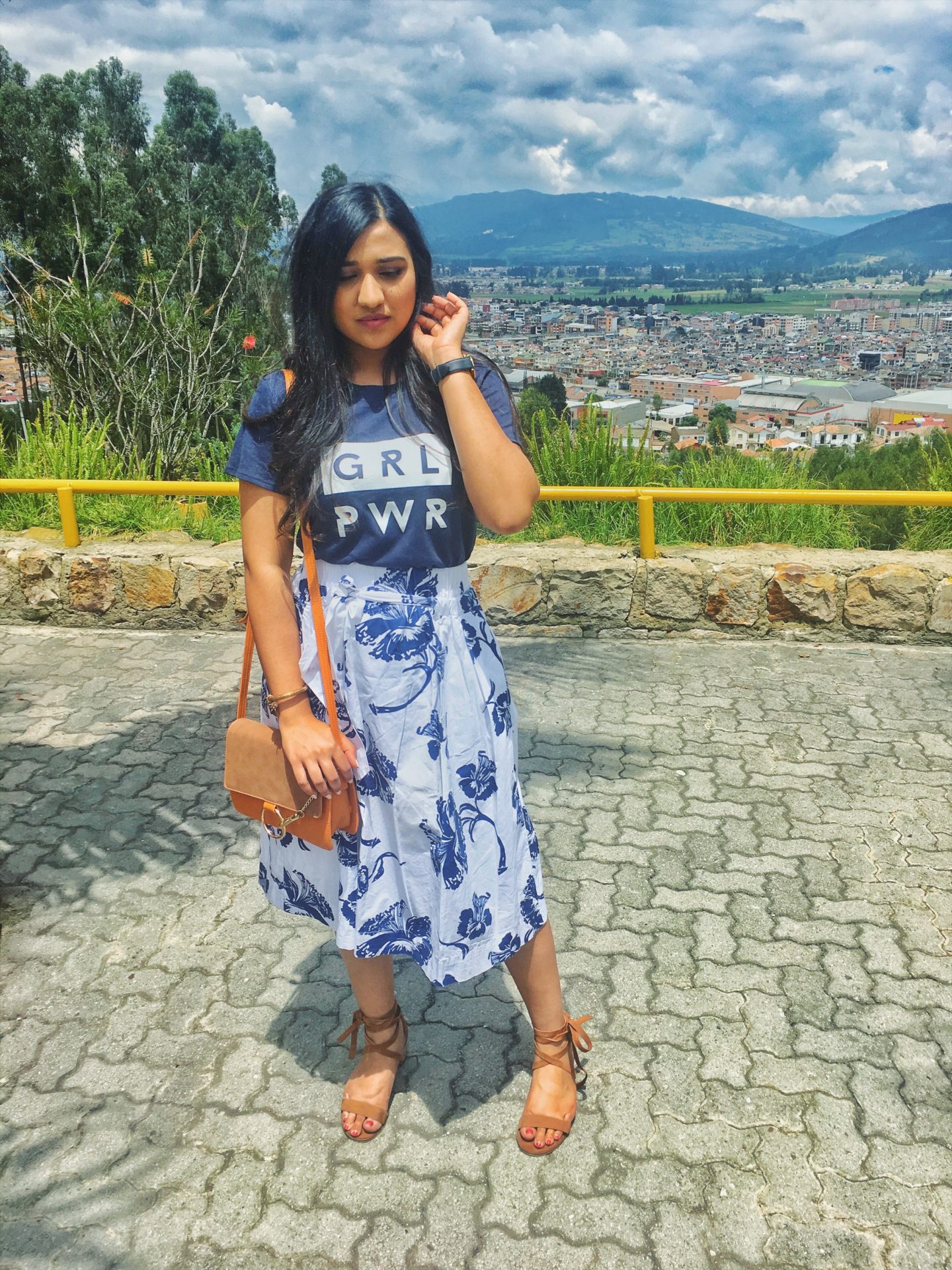 Until next time…
-Dhara