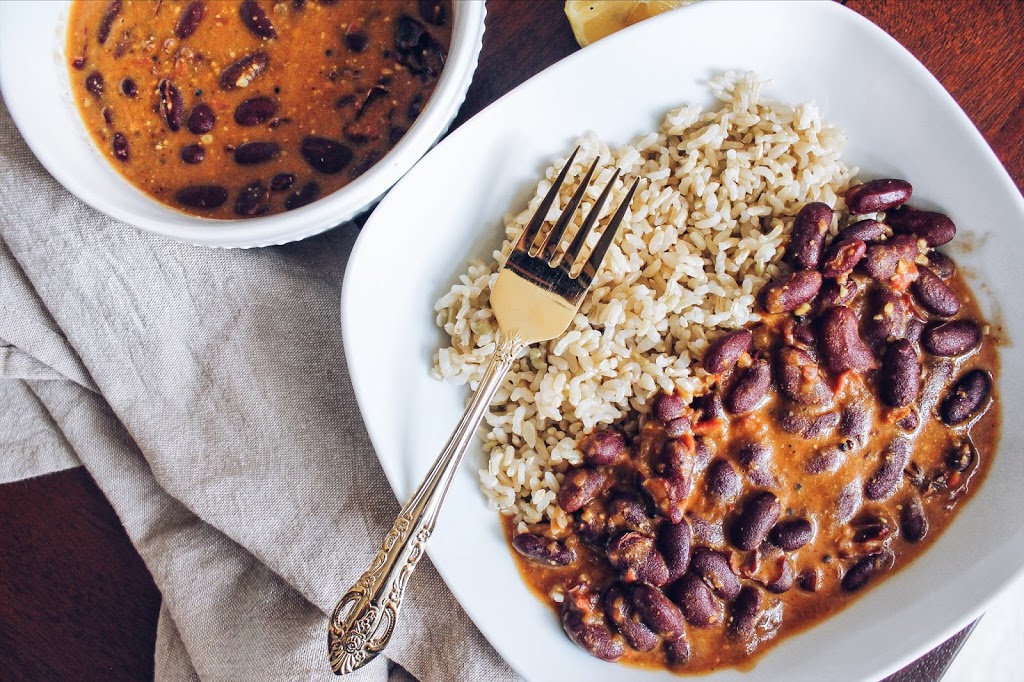 –Monday Munchies– 


Hi Friends!  
Below is the recipe to my Monday Munchies Insta Post. 

 Rajma is probably my ALL time favorite dish. Although nothing beats the rajma I have had the opportunity to have in Rajasthan, this one turned out quite well!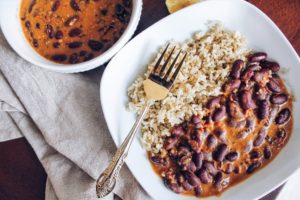 Recipe 
You will need 
1.5 cup can of kidney beans (aka rajma, I used canned)
3 cups water 
1 red onion, chopped 
1 cup tomato puree (just blend tomatoes in a blender)
2 tablespoons tomato paste
1 teaspoon jeera (cumin seeds)
2 teaspoons ginger garlic paste 
1 tablespoon red chili powder
2 teaspoons coriander powder
1 teaspoon garam masala powder 
1 tablespoon cooking oil 
handful cashews crushed (I just put them in a ziplock bag and break them up using a spoon)
Additional 1/2  cup of water  
Salt to taste
Cilantro for garnish
To Make 
Drain the Kidney Beans (rajma) from the can and boil them in 3 cups water until tender (usually about 7-8 mins)
Separate half the rajma and mash them up. Place them back into the unmashed rajma
In a pan, heat oil. Add cumin seeds, after they start crackling, add the onion and let it brown
Add the ginger garlic paste, wait 1 minute and add all spices minus the garam masala and cook for about 2 minutes.
Add tomato paste and cook for a minute.
Add the tomato puree and cook for about 3 minutes. 
Add all the rajma and 1/4 cup of water, mix well and cook covered for about 20 minutes.
Once the gravy and rajma have thickened, add the garam masala and mix well. 
Turn off the flame and garnish with cilantro. 
Can be served with your choice of rice and/or paratha. 
I served mine with Brown rice from Trader Joes
Enjoy