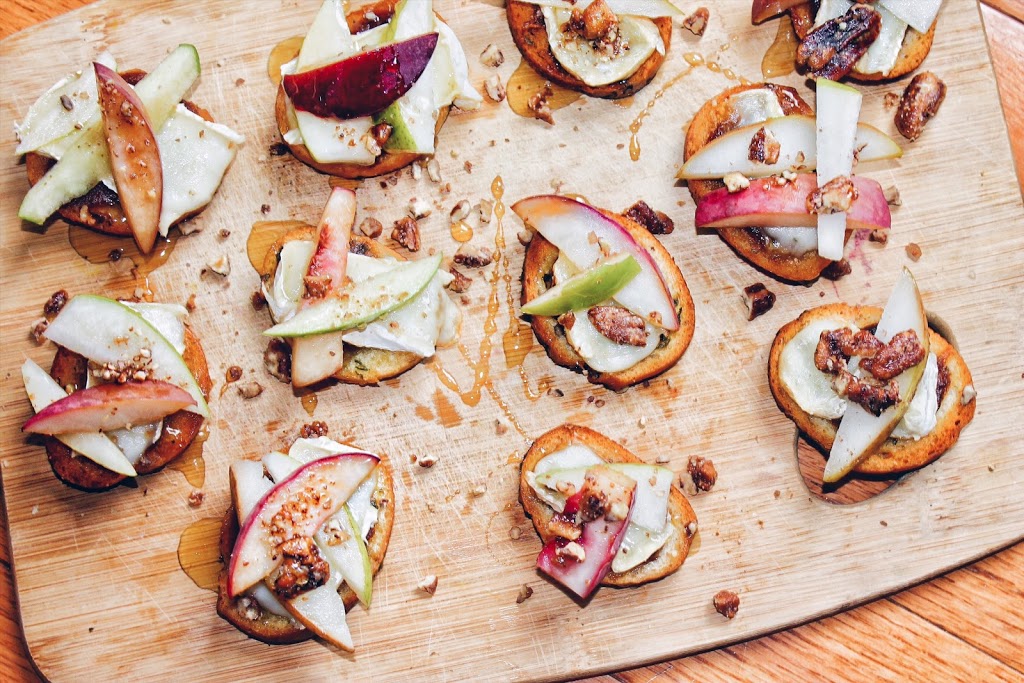 –Monday Munchies– 


Hola! 
Below is the recipe to my Monday Munchies Insta Post. The recipe was a bit long to type out under the post so I am posting it here! 

I love Brie and if you do too, then these will be great for you to try! These are perfect to serve at a party as appetizers!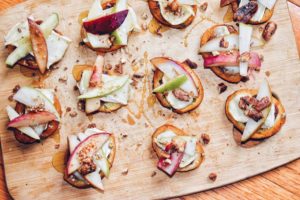 Recipe 
You will need 
Crostini 
(I bought pre-made crostini from Giant) 
Brie 
Apple
Pear
Peach
Squeeze of Lemon Juice
Apple Butter Chutney  
(we have a batch of this chutney made in the fridge at all times for quick use, recipe here) 
To Make 
Preheat oven to 375 degrees Fahrenheit 
Spread a thin layer of the apple butter chutney, add the sliced brie and place on a baking sheet in the oven. Bake for 5-10 minutes until the brie starts to ooze. 

While the brie is baking, thinly slice the apples, peaches, and pears. Squeeze lemon juice on them to keep them from browning. 

Remove the crostini with the brie from the oven, top with sliced fruits. 
Sprinkle pecans on top and drizzle honey.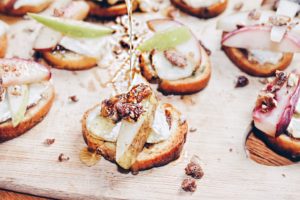 Serve & Enjoy