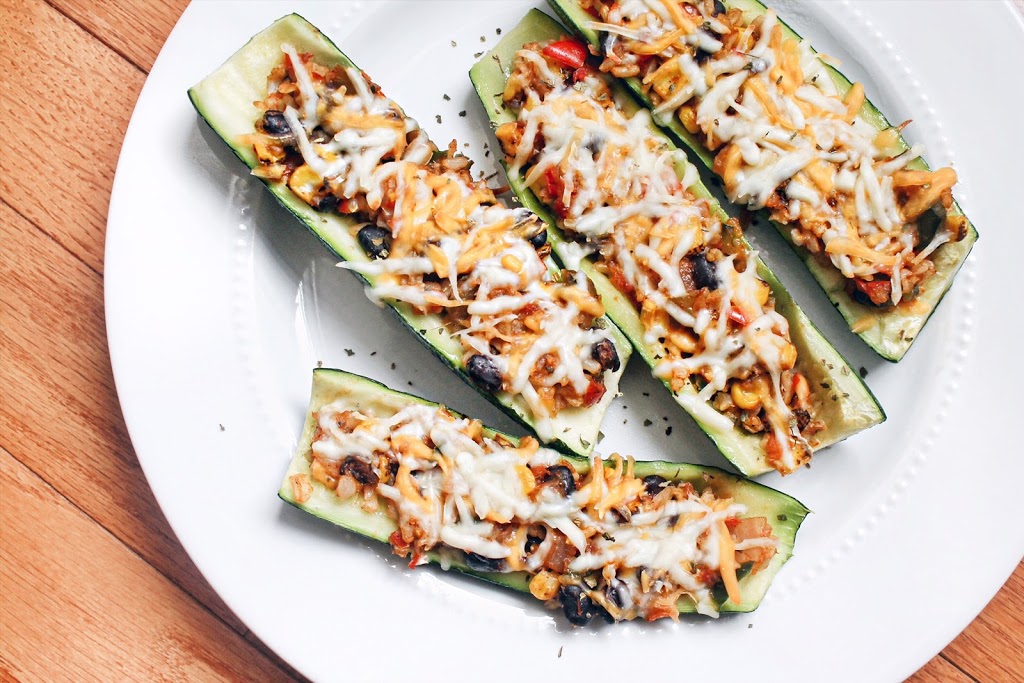 —Monday Munchies– 

Hola! 
Below is the recipe to my Monday Munchies Insta Post. The recipe was a bit lengthy to type out under the post and I didn't want a SUPER long caption. 
I love these boats! They are super easy to make, they are delicious and filling.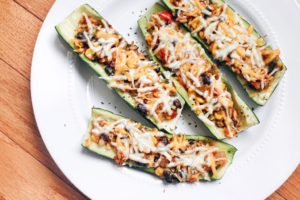 Recipe 
Zucchini Boats
Use a spoon to scoop out the zucchini meat
slightly brush with olive oil and place in an oven safe dish 
For the Mixture 
1 can of drained Black beans (15 ounces)
1 chopped Red bell pepper 
1 chopped Poblano Pepper (deseeded)
1 cup Salsa (I use homemade one but choose your favorite)
1 teaspoon Cayenne pepper (according to taste) 
Toppings
Mexican cheese (or your choice of vegan or Monterrey cheese) 
Cilantro (I didn't have any but you can sprinkle on top)
To Make 
Preheat oven to 400 degrees Fahrenheit 
Heat olive oil in a skillet. Place the onions and peppers in the skillet and cook for 3-4 minutes. Add black beans, corn, brown rice and spices and cook for about 5-6 minutes. Add  salsa and cook for an additional 1-2 minutes. 
Scoop the mixture into the boats, sprinkle with cheese & place in preheated oven for 20-25 minutes. 
Recipe adapted from Making Thyme for Health