By Car – Average private transportation one way runs around $100 per person.
By Bus – Ready for this? – $2.75 one way. Yes! Take the bus if you can!! You need to go to North Terminal from Quito City (taxi is best) and take a bus to Otavalo. Two hours-ish later, you will arrive at the bus station in Otavalo. There are taxi's available here to take you to your place of stay. Just like Quito, take only marked taxis.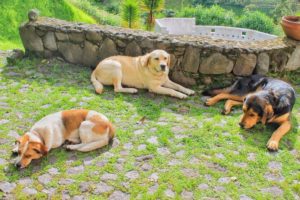 L-R : Jack, Coco & Chubby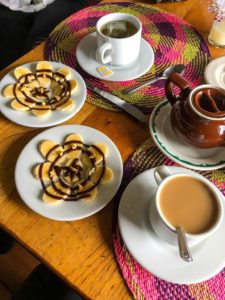 There is a moderate level trail around the lake where you can appreciate the beauty of the crater lake at different heights and angles. The opposite side of the trail features a stunning view of the Imbabura mountains and a few small ruins for you to explore.


We cannot wait to return to Otavalo!
Until next time…
Dhara & Jenie